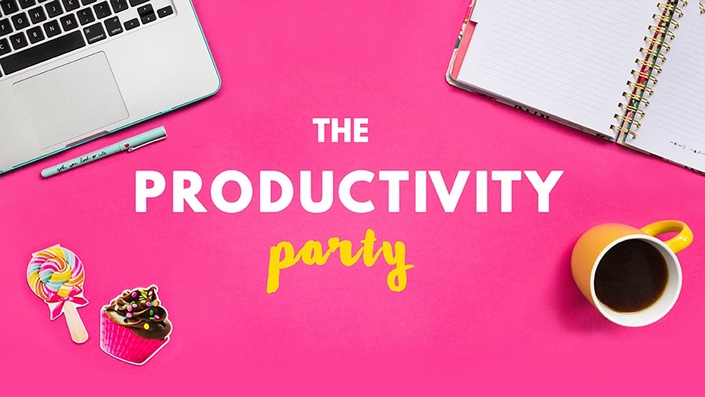 The Productivity Party
Create a 90 day plan that will maximize your time, impact & growth in one afternoon
Tired of feeling overwhelmed when it comes to figuring out how to do everything with limited time?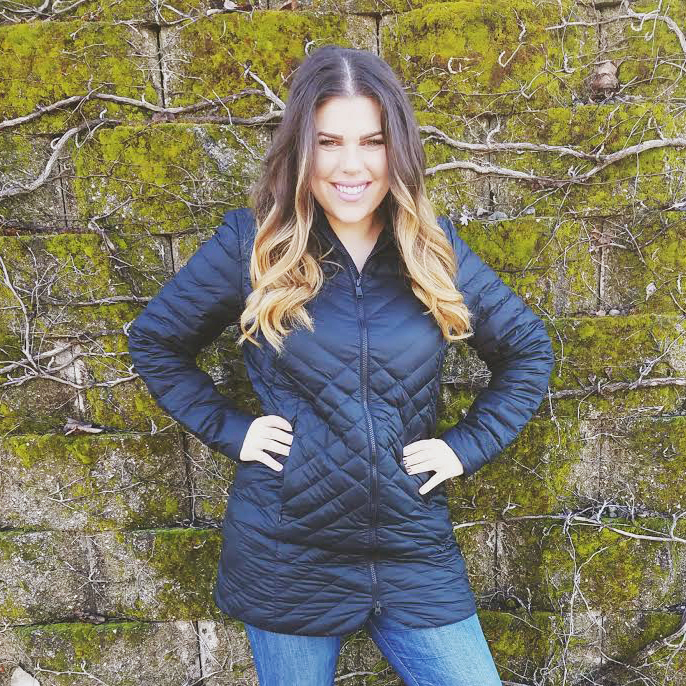 "First of all I LOVE Allison's energy, she was clearly made for this work. Second, I loved the workshop because it made me feel empowered, like real #girlboss shit. Seeing her do what she loves as a blogger and helping others streamline their goals definitely gave me the real kick in the butt I needed! I can't wait to implement all of the stuff we went over inside the workshop in my everyday life!"

Courtney Sjoberg - www.thefancysister.com
It's time for a reality check. When it comes to running your online business, are you currently ...

- Feeling completely overwhelmed when it comes to figuring out what needs to get done (and when!) in order to grow your business?
- Wasting time on endless to-do's that don't really seem to be
getting you anywhere?
- Setting big goals and then having no clue how to actually break them down so that you can achieve them?
- Struggling to prioritize your massive to-do list?
- Wishing you had more time and more focus to get stuff done?
- Failing to get (or stay) motivated on a regular basis?
If so, don't worry! Because by the end of this 2 hour intensive workshop + workbook you'll:

- Have created a solid action plan for growing your business to maximize your time, impact and growth while reaching your goals
- Know exactly how to prioritize what needs to get done and when
- Understand what to focus on every day so that you can make the
most of your limited time
- Have learned how to boost your productivity and
get motivated on a daily basis
- Have extra automation hacks to save your time and sanity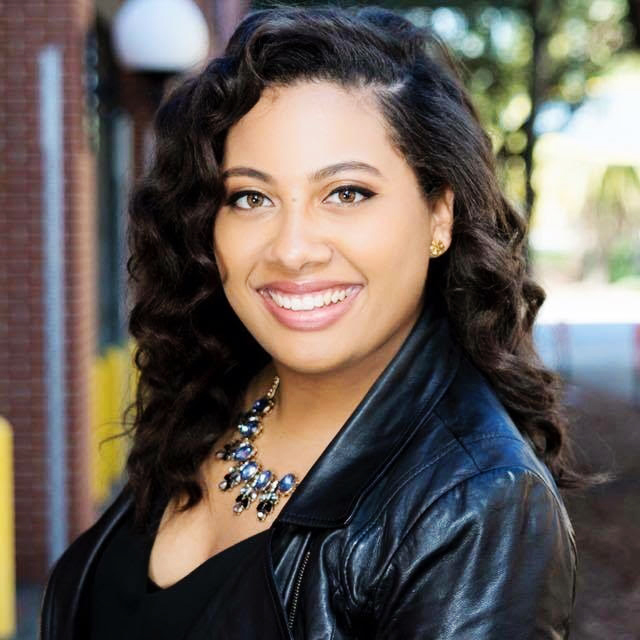 "This workshop was exactly what I needed to get pumped for the new year! I was feeling overwhelmed with planning my year and figuring out my success and failures from 2016 and what to do better or continue doing in 2017. Allison is always so motivational and inspiring and I am so happy with that awesome workbook! Another home run Allison, I loved this workshop!"

Katrina Ramos - www.sqconsultinggroup.com
"When you harness the power of focus, you don't become superhuman, but you can achieve seemingly superhuman results." - Hal Elrod


If you have limited time, then you literally don't have time to waste! But when you create a plan ...

- You become more efficient and can focus on the right things that will actually grow your business!
- Overwhelm gets kicked to the curb because you know exactly what you need to work on every day for the biggest impact
- You have a solid roadmap so that you can actually reach the big amazing goals that you have for your life and business!
- You will have more time for the things that matter. Your family, your friends, your business. Whatever is important to YOU.
Imagine putting an end to that frazzled "omg where do I even start?!" feeling in just ONE afternoon.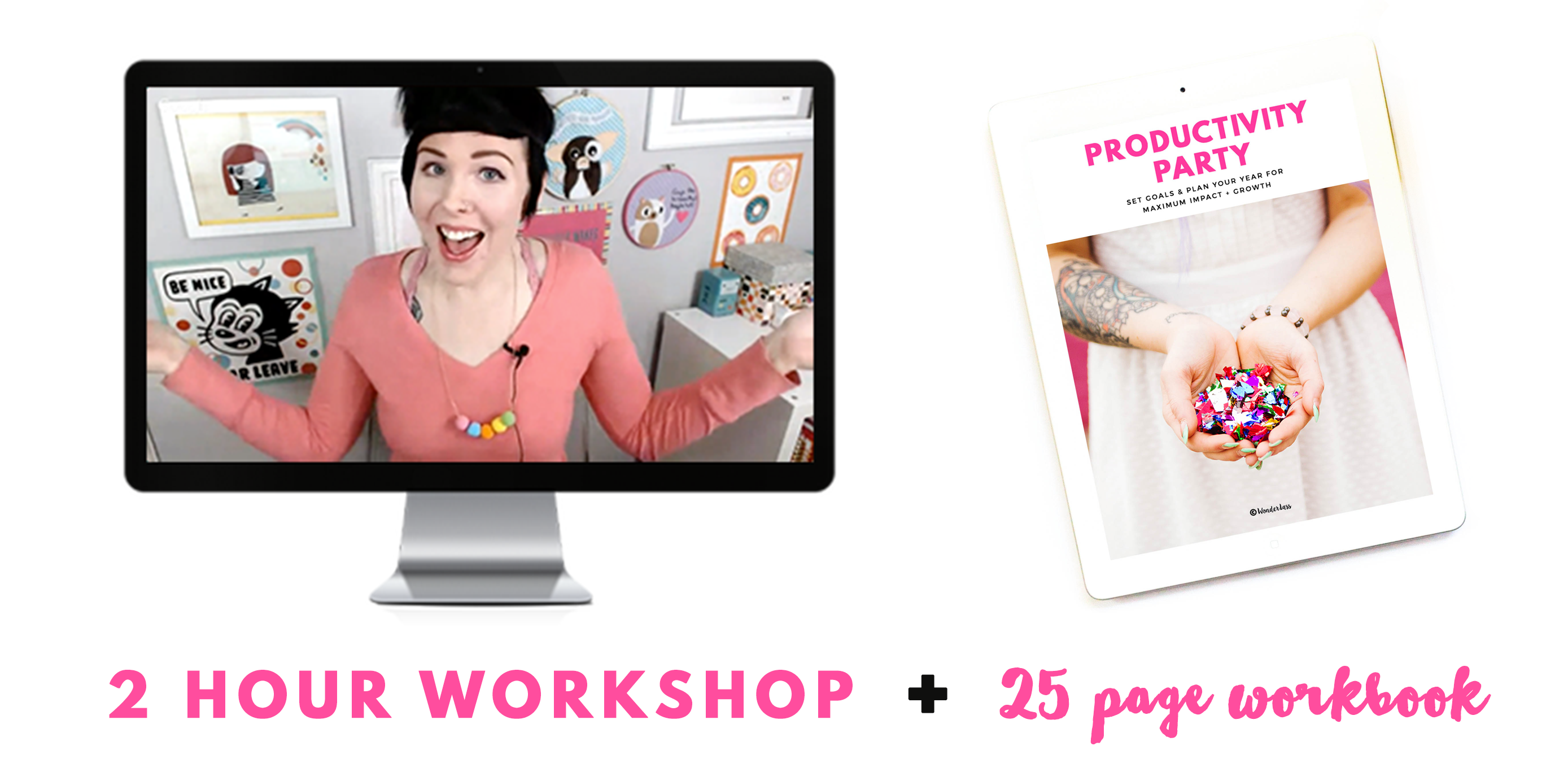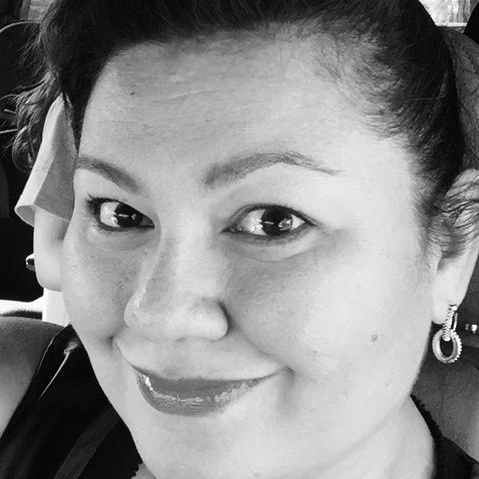 "All I can say is that it was two hours well spent! With all of the information saturating the internet of how to become a blogger, my head was spinning. To say I was overwhelmed was an understatement! However, after attending and participating in (so proud of myself!) Allison's Productivity Party workshop, I was more focused with clear, actionable goals set for myself. I have set up my project plans for the next two months and I'm super pumped to start my dream job! Thank you, Allison, for the information, insight and inspiration!"

Susan - www.notalazysusan.com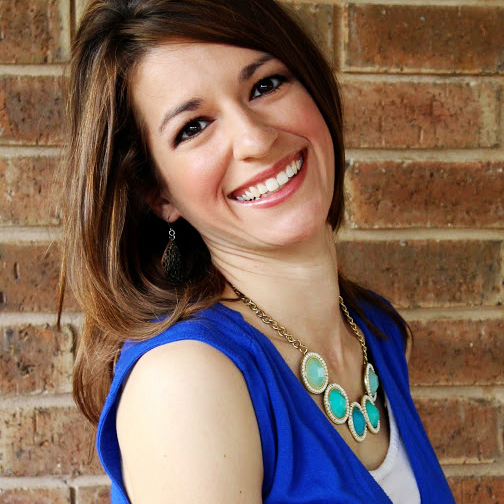 "I have to say that EVERY SINGLE ONE of Allison's workshops are awesome and packed full of value!!!! I was doing a paid online course this past week and I thought that you have more awesome content in a FREE workshop than this paid course had altogether! Yes, she ROCKS!!!
Kimberly Bean - www.emmamariedesigns.blogspot.com
"Productivity is never an accident. It is always the result of a commitment to excellence, intelligent planning
and focused effort." - Paul J. Meyer

If you have BIG goals for your business, then you can't afford to NOT have a plan.

Not to sound cliche, but in the online business world,
time really is money.

And every single time that you get shiny object syndrome and lose your focus, then you are literally wasting time..

And that translates into lost clients and hundreds (if not thousands) of lost dollars. Boo.

But when you have a clear vision of exactly where you're going, how you're going to get there and can prioritize the things that matter, you'll go from being crazy busy to crazy productive!

And that's when the REAL magic begins to happen.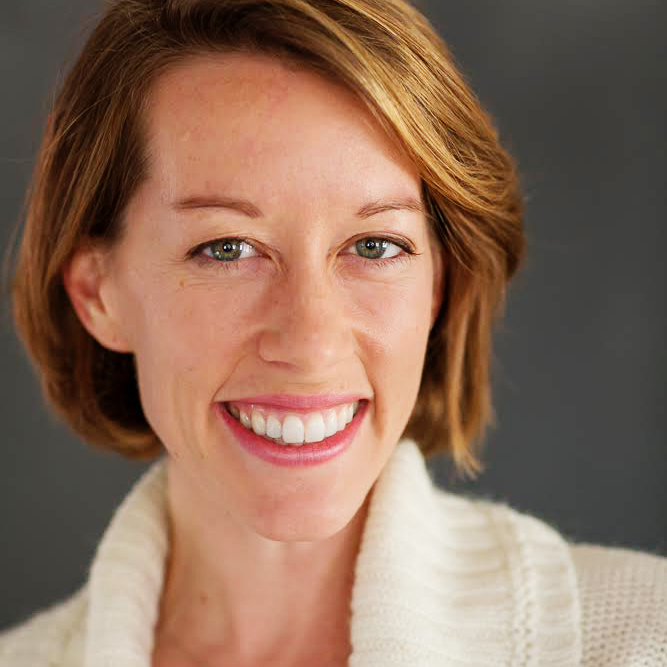 "Allison is energetic, positive and super helpful in aiding both newcomers and experienced bloggers plot out ways to grow and monetize their sites. Her enthusiasm is infectious and provided me with the direction and back patting I needed to chart out my course for success! I now feel like I can tackle my goals and succeed."
Lisa Ferland - www.knockedupabroad.eu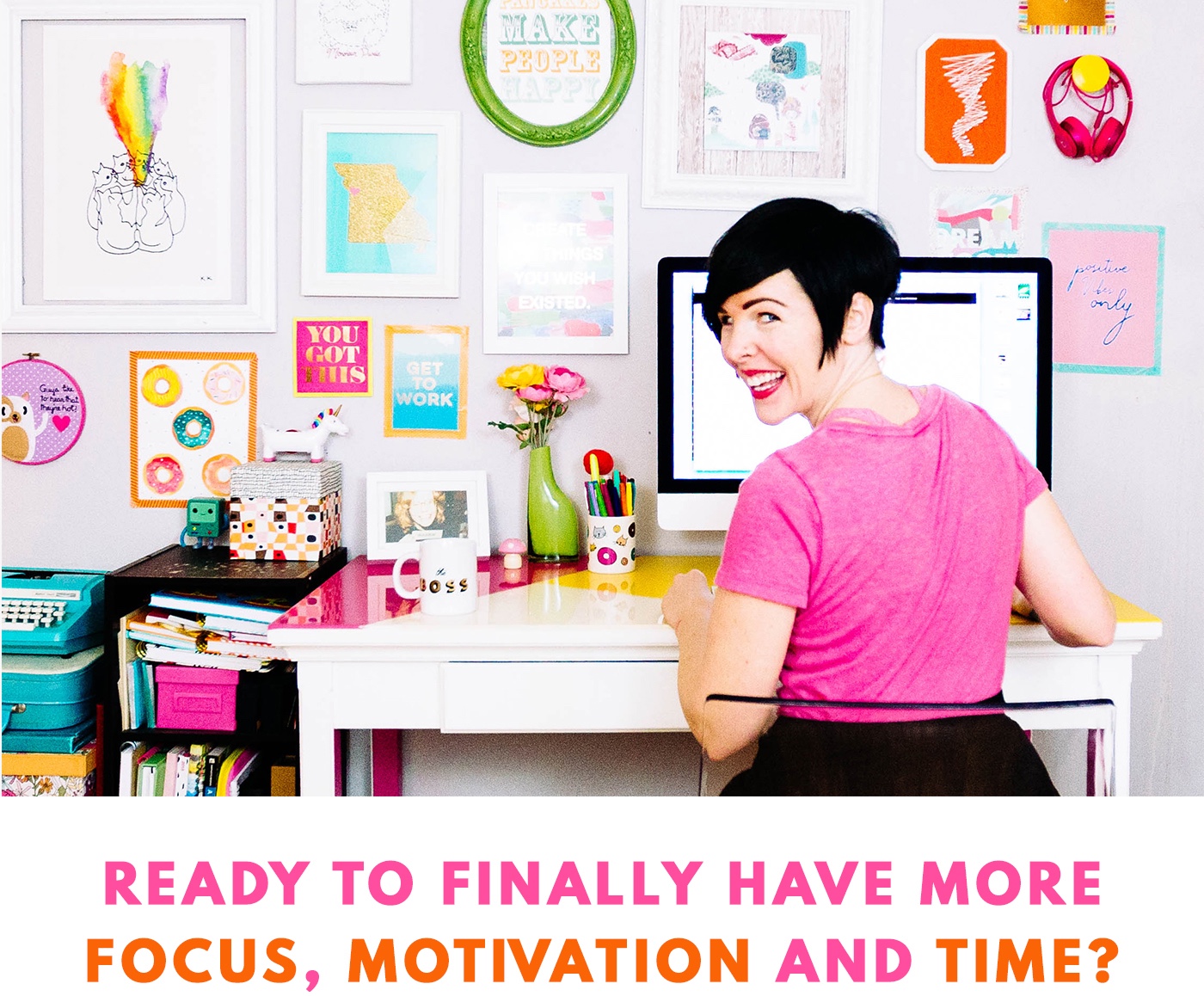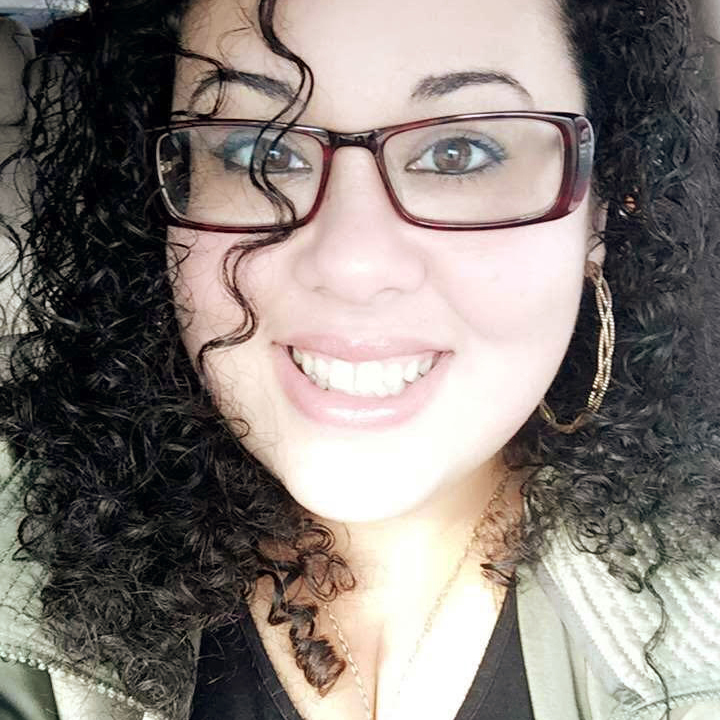 "Productivity party has helped me write my dreams down. I feel like I finally have the beginnings of a real game plan! Than you Allison, your upbeat and honest personality has made me excited to implement everything I've learned from you!"

Alexandra Castillo - www.vsglex.com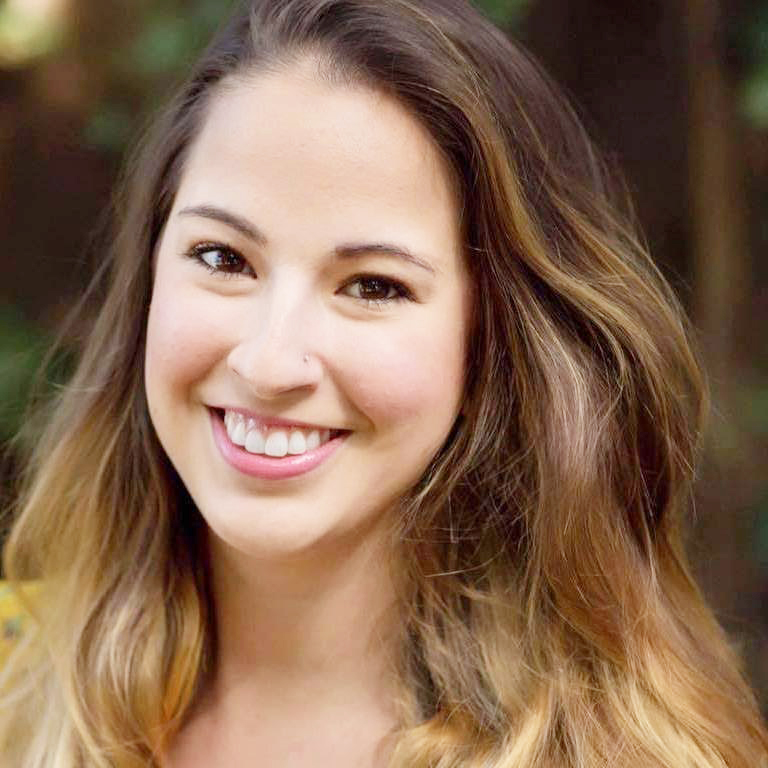 "The Productivity Party workshop was so inspiring and huge motivation for me! I have always had such a difficult time prioritizing my list of to-do's and always end up skipping over important projects I have planned for my business. This workshop really simplified it all for me into reasonable and capable chunks that aren't intimidating. Allison really has a way to make the impossible mountains of goals and tasks seem totally possible! Thanks Allison!"
Dani McBride - www.thenetworkboutique.com
Your Instructor
Oh heeey! I'm Allison. I help overwhelmed entrepreneurs create the plan they need in order to grow the profitable online business that they want! My goal is to make learning online business SIMPLE and FUN. 😊
I've been running my own businesses full-time for the past 9+ years and have worn just about every business "hat" possible! (Want the full story? Go here!) I now spend my days educating thousands of creative entrepreneurs (just like you!) through info-packed blog posts, free online workshops and step-by-step courses.
I'm also obsessed with chasing tornadoes, cats and talking in weird random accents.
Course Curriculum
Welcome! Let's do This.
Available in days
days after you enroll
Frequently Asked Questions
When does the workshop start and finish?
It starts now and never ends! It is a completely self-paced online workshop replay - you decide when you start and when you finish. (But honestly, it's a 2 hour workshop so I recommend setting aside an afternoon and doing it in ONE sitting!) :-)
How long do I have access to the workshop?
How does access for FOREVER sound? :-) After enrolling, you'll have immediate access to the workshop replay + workbook (including access for as long as you like - across any and all devices you own!) I recommend watching it once every 3 months for maximum focus and productivity!
What if I am unhappy with the workshop?
I would never want you to be unhappy! If you watch the entire workshop and fill out the entire 25 page workbook (screenshot required) and feel that you haven't learned how to plan out your year, set goals and how to save time + be more productive, then contact me within 48 hours of purchase for a full refund.
Will this work if I start it at any point during the year?
Absolutely! It's NEVER too late to create a plan with solid goals. Simply start planning from wherever you are during the year up until the end of it!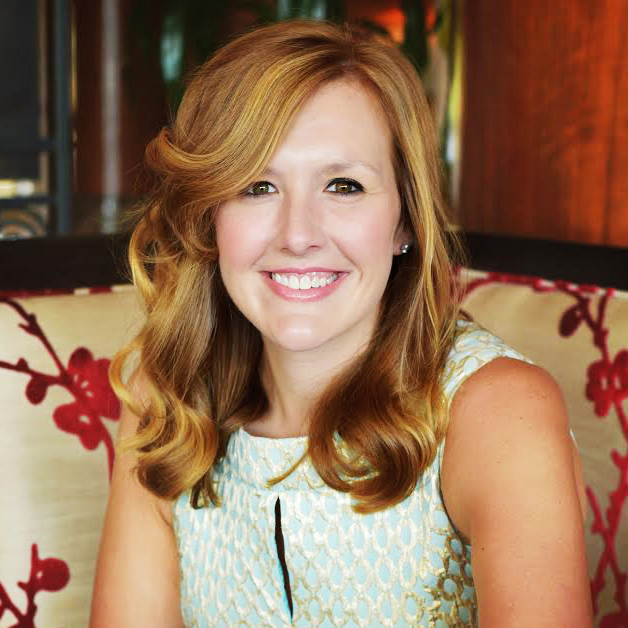 "I really enjoyed hearing from a fellow creative. It can feel daunting to take advice on how to be more productive because I don't think most people have a ton of ideas floating around literally ALL the time like I do. Allison NAILED how I think- I tend to bounce from thing to thing, and it can get me overwhelmed pretty fast! She walked me through several key steps that I can implement AND share with my clients who also face the same types of issues. I highly recommend this workshop for her bountiful energy and magical step by steps!"
Lea Berry - www.leaberrycoaching.com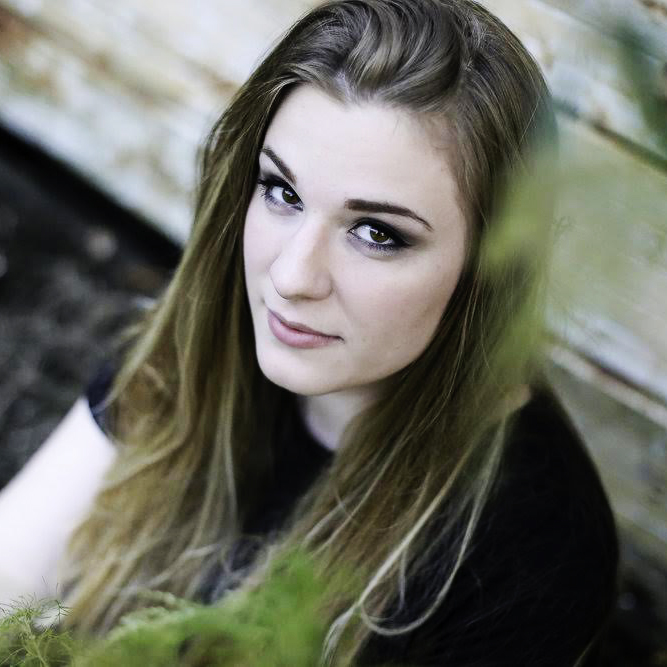 "This Productivity Party workshop was exactly what I needed to start 2017 on the right foot! The workbook has been extremely helpful in pruning down my crazy goals list into totally attainable steps that don't make me want to die from stress. I feel so prepared and ready to make this year amazing for myself and my new business!"
Dakotah Black - www.blackcortstudios.com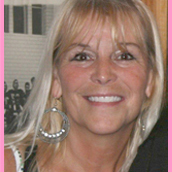 "OMG I just finished watching the workshop and loved every moment! Time just flew right by. I like how Allison gets straight to the point and digs right into all of the important and informative details. She is so inspiring!! Thank you for being a wonderful educator Allison!!"
Diane Munro - www.justcute.ca
Just one afternoon of strategic planning will save you countless hours of wasted time throughout the year and give you more growth much faster.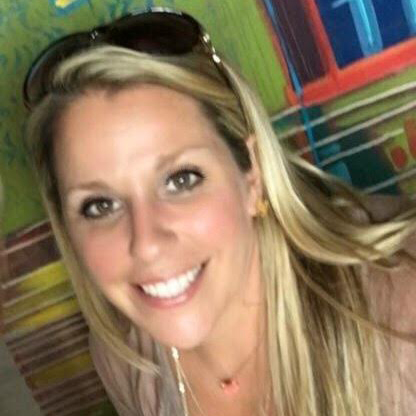 "I'm a newbie in this tech world of blogging and I didn't realize how much time, energy and dedication it's going to take to keep the ball rolling everyday. Allison's workshop brought it all into perspective for me!!! Putting my thoughts onto paper is going to put the fire under my seat. Thanks from this small town, Mississippi mama!!"
Ricci Boyer - www.riccisrooms.com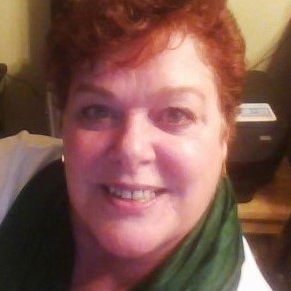 "Allison made goal setting so much easier to understand and actually achieve! I have taken 2 other workshops this year about goal setting and I came away feeling so frustrated that it didn't give me an actual road map as to how to achieve them. Allison's workshop made me feel like I wasn't wasting my time!"
Barb Sturrock - www.barojentysplace.com